As quarantine continues, so do our Netflix watchlists. Thinking of this, I have compiled a short list below of Netflix Stand-up Comedy Specials that are definitely worth watching. I hope you like the post and the specials and please help us out by sharing the list!
Pete Davidson – Alive From New York (7/10)
Probably not your thing. In Alive From New York, Pete Davidson's dark, lude comedy is a lot more dry than his usual light-hearted approach. If you're a long time fan of Davidson from SNL appearances, maybe go check out his recent film Big Time Adolescence for a heartfelt, fun comedy but if you're new to his work, this is probably a good place to start.
Trevor Noah – Afraid of the Dark (9/10), Son of Patricia (8.5/10)
Trevor Noah's specials on Netflix are garunteed fun. If you haven't seen them yet and just want an hour of good quality, majoratively clean comedy for the family or yourself – either Afraid of the Dark or Son of Patricia will do the trick. Though I would say the former is probably the better of the two, I would recommend both to anyone, especially if you're new to watching comedy.
Aziz Ansari – Right Now (6.5/10)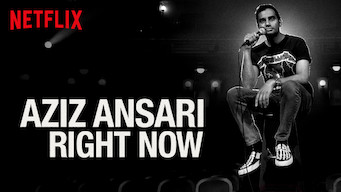 This one comes with a trigger warning. Despite the fact that this special sees Ansari return from a few months of keeping low after a MeToo allegation, he doesn't shy away from joking about pedophilia and 9/11. Though it wouldn't be my first recommendation (and if you're looking for more of Ansari's work like Parks and Rec, Master of None is brilliant and also on Netflix), Right Now is well written, performed, and directed, if a little disappointing. None of the jokes go as deeply layered as they feel like they should but that being said, none of them particularly fall flat and the special is definitely worth your time.
Chris Rock – Tambourine (8/10)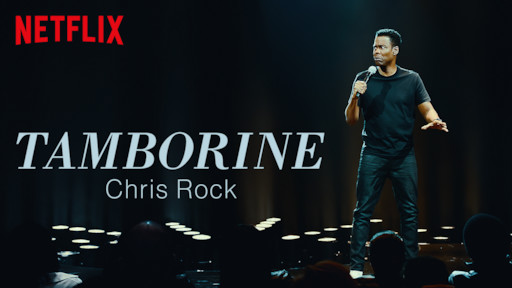 Chris Rock returns! And he doesn't disappoint. Especially considering that Rock hasn't done stand-up for a while, Tambourine is surprisingly flawless. I would recommend this especially if you're looking for some classic style comedy that doesn't get too dark or silly (though, suffering the negative side of this, it's not as brilliantly written as some of Rock's old work).
Hasan Minaj – Homecoming King (8/10)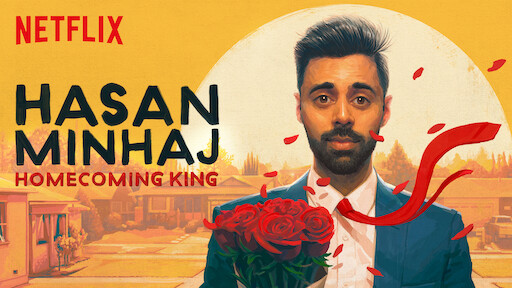 Though Minaj is famous through The Patriot Act, his debut special, Homecomg King, is great. It's not spectacularly memorable but it'll definitely make you laugh and leave you warm. If you're feeling down, this is the way to go. That being said, there are better specials to watch if you're watching with others.
Bo Burnam – Make Happy 8/10
Bo Burnam has been gradually making his way to fame and his specials on Netflix, especially Make Happy. His unique style of stand-up is quick witted, fast paced, and held up by meticulous timing. Though it is not entirely clean, his comedy is not based on cheap sex jokes and stands out from the crowd with brilliantly planned musical numbers – you're in for a show for sure.
Bill Burr – Paper Tiger (10/10), Walk Your Way Out (9/10)
If you want the 'creme de la creme' of polished, intricate, and expertly written comedy, Bill Burr is the way to go. That being said, if you are easily prone to offense, Burr might not be the best choice for you (though, that being said, if you're easily offended, stand-up is a sketchy area to be exploring). Both his specials are of brilliant quality and are a guaranteed laugh. One thing worth noting, however, is that his humour is relatively specific so, if you don't like his opening bits, don't stick with it in hope that it will change.
Tom Segura – Ball Hog (7/10), Disgraceful (8/10)
Tom Segura might be a terrible person at heart but there's no denying that he is funny. His latest special, Ball Hog, came out March 24th and, though I preferred Disgraceful, it is refreshingly new and, especially right now, it is nice to hear something non-Covid-19-related.
Bert Kreischer – The Machine (9/10), Hey Big Boy, Secret Time (8/10)
Bert Kreischer is The Machine and possibly the closest to Florida we will ever get in a person that is also lovable. He's fun, ridiculous, and a guaranteed good time and his comedy reflects that. If you are looking for something intellectual Bert might be one to avoid.
Taylor Tomlinson – Quarter Life Crisis (7/10)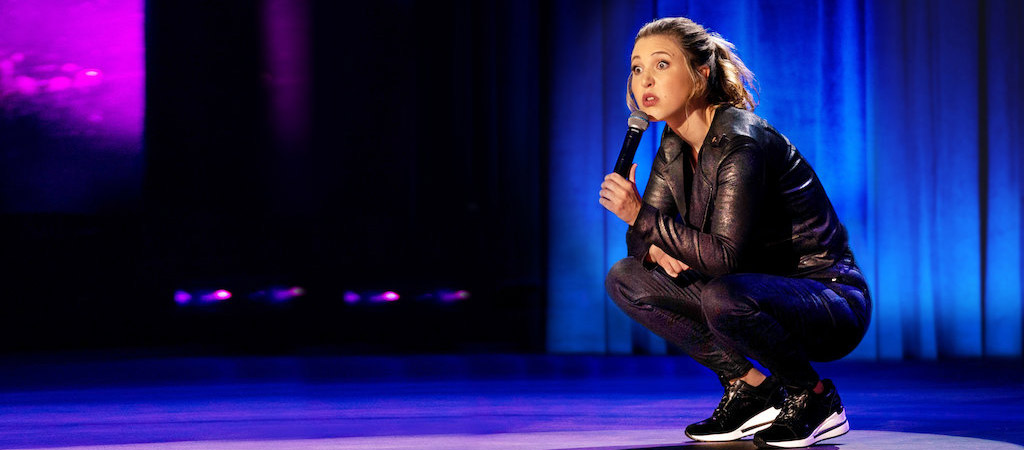 Taylor Tomlinson is only 26 and was brought into comedy fame when touring as an opening act for Bert Kreischer. This is her first ever stand-up special and she is definitely one to watch. Though it is not the best of the best and probably not one to watch as a family, Tomlinson's Quarter Life Crisis is great quality comedy.
Deon Cole – Cole Hearted
Whitney Cummings – Can I Touch It?
Joe Rogan – Triggered, Strange Times
I hope you liked this post and be sure to check out more of our content at ScreenHub Entertainment here.