Netflix seems to be opening up more and more people to watching shows that require subtitles (though this is probably also thanks to more general recognition of films such as Parasite winning awards that usually just have a side category for 'foreign language film' and don't even include them in the discussion for 'best picture'). Due to this slight change in demand and increased curiosity, I thought I'd compile this short list of shows that are definitely worth dealing with subtitles before. Notably, there are no animes on this list. This was a conscious decision because I really don't know enough about anime to speak on it and it has been far from taking the back seat in recent years in terms of publicity in English speaking countries.
Unsere Mütter, unsere Väter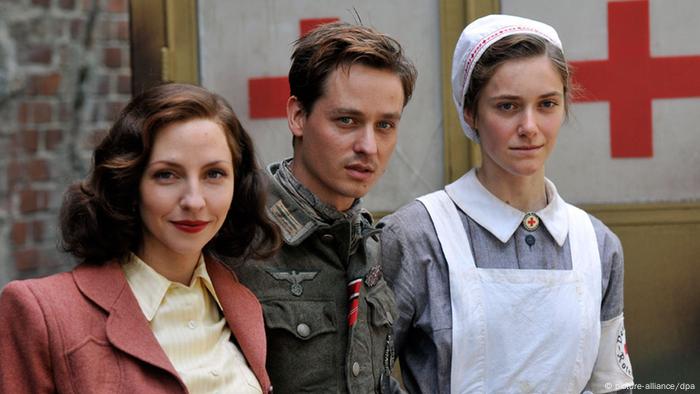 Though only 3 episodes long, Unsere Mütter, unsere Väter (German for 'our mothers, our fathers') a.k.a. Generation War quietly earned itself high critical praise despite a cautious opening due to controversy. The story follows a group of 5 young Germans and their journeys through the second world war, some fighting for the Nazis and others running from them. It is brilliantly written and provides an interesting and fresh take on a period and situation that is probably more explored than any other on film. The production, directing, and acting are all incredible and, though it has been years since I watched the show, it is still one that I recommend to anyone interested in the second world war, especially if they do not have a good understanding of the German side of the history.
Note: This is the only show on the list that is not a netflix original and therefore availability may vary by location
Unorthodox
It seems that a lot of people in recent years have been saying that there is nothing new coming out on film or TV, only sequels, remakes, or thinly veiled retellings of the same stories. To that I say that you're not looking hard enough and Unorthodox is a brilliant example of that. It slid under the press radar and, though it got a few awards, it didn't garner much attention in large media sites/sources. I imagine this is partially due to the Netflix label that award shows are still shying away from, partially the use of three languages (English, German, and Yiddish) that makes the direct target audience relatively small, and las but not least, the obscure subject matter that probably doesn't put a show to the front of most people's watchlist.
Unorthodox follows Esther Shapiro, a young orthodox Jewish woman that flees her home and community following a twist in an already-complicated relationship. Though the majority of the story takes place in Berlin, the show delves deep into orthodox culture and customs, providing what was to me, a fascinating window into a world of which I know absolutely nothing.
All parts of the show are great but what really stands out is the acting, especially from Shira Haas, who takes centre-stage as Esther Sahpiro, and the costumes, for which a whole BTS documentary was released by Netflix shortly after the show dropped.
Babylon Berlin
When most people think of the history of Berlin, they think of the Cold War, the wall, and the second World War. Babylon Berlin, however, explores the cultural golden era of 1920s Berlin under Gustav Streseman (though the later seasons reach into the early 30s and the rise of the NSDAP). Babylon Berlin reaches fully into the wild parties and stories of the time, following a detective in his adventures in the untamed crimelife of post-war Berlin. If you're looking for sex, drugs, violence, and a show that truly doesn't decrease in quality throughout its 4 (and increasing) seasons, this is it.
Casa de Papel
Unfortunately, I am probably less likely to recommend this show since the last 2 seasons have really dipped in quality (though they are 2 parts of the soon-to-be-concluded trilogy), the first 2 seasons are pretty much as entertaining as one can hope for. Casa de Papel (or Money Heist) is, on the surface, your pretty standard heist plot – a ragtag group of criminals come together to pull off a seemingly impossible heist. As you get a few episodes in, however, you see where the show makes it a little more interesting. The heist lasts for two seasons and really acts as the environment for the story rather than the immediate story itself. The real story comes from the drama within the group and its interactions with the outside world, the police, and their hostages. It's difficult to talk about anything more specifically without spoiling it but it's fair to say a lot happens and the twists, even if occasionally unsurprising, are endlessly entertaining.
Elite
If you only want high-brow, cerebral shows that explore deep and complicated relationships and personalities, Elite is probably not for you. In recommending it I would have to say it is a guilty pleasure but in all the best ways – it's basically Netflix's bringing of the telenovela to a more accessible and higher-quality show. Full of characters that are actually incredibly well developed and very well acted by the mostly new(ish)comer cast, Elite (in its first season) follows the drama and politics of an elitist school in Spain that lead to an ever-mysterious murder. The show is a little ridiculous but, if your willing to just relax and have fun, it's 100% worth your time.
Dark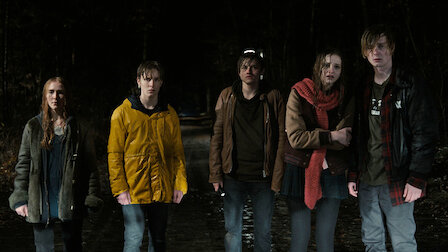 Get out your pen and paper because, to keep track of Dark, you'll need it. The timeline and family trees in this show are easily the most complicated I've ever seen. Again, it's hard to speak about Dark without spoiling it but to summarise, this is the best I can do:
There's 4 families in a small town in Schwarzwald (Black Forrest) and when 2 children go missing, it brings up all kinds of cases from the past that seem mysteriously connected to a nuclear power plant nearby.
Just watch it. Also, fair warning, don't google the answers to any questions you may have from watching it, even family trees and character names lead abruptly to spoilers.
Thank you for reading this post and I hope you enjoy the shows. I am happy that people seem to be becoming more open to foreign language content and it genuinely seems that Netflix is largely to thank for that. Let us know in the comments what you thought of these shows or if there any that you want to get the word out about.
Otherwise, please check out more of our content at ScreenHub Entertainment, such as our review of Mortal Kombat or Without Remorse. If you can like and share this post, that helps us a lot and we truly appreciate it.