By Sean Gallagher
Billions is one of my (and Fred's) favourite shows on television. It's a smart Wall Street drama that shows us the corruption both within a fictitious hedge fund and the District Attorney's office, creating a wonderful playground for grimy characters. It's also not as good as it used to be. It's not terrible, I think later seasons of Billions are still better than later seasons of Yellowstone, for example, but it certainly has lost some of its wit and charm. But Billions is now going to be following in the footsteps of Yellowstone and is going for a cinematic universe. While this works with Yellowstone thanks to the family lineage being explored over decades in 1883 and 1923 (with more to come), Billions is just giving us…more Billions.
Yesterday (February 6th), it was announced that Showtime is looking to expand the Billions brand by giving audiences four new shows. No cast or release dates were revealed, but we can expect Billions: Miami, Billions: London, Trillions and Millions at some point in the future. Unlike the hedge fund AxeCap in the main show, Miami will be set in the world of private aviation and the people who buy these planes. Being set in Miami, I'll also imagine crypto will play a big role in the narrative, as the city is the New York for the digital token world. London sounds like it'll be very familiar to the Billions formula, just set in the U.K., maybe set in their banking world. Trillions will be about the ultra-wealthy while Millions will be about those just getting started in New York.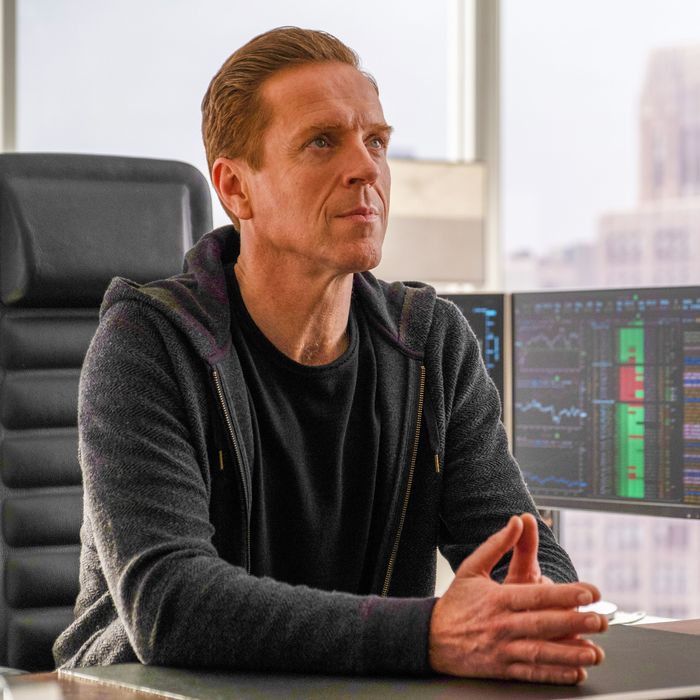 It very much feels like Billions is trying to replicate the success that Yellowstone is having over on Paramount+ and considering Paramount is in the middle of buying Showtime and that the current head of Showtime, Chris McCarthy played a key role in creating the Yellowstone cinematic universe, it looks like they're looking to replicate the magic and success of that franchise with the upcoming add on, Paramount+ with Showtime. But there's already a sense of fatigue settling in with Billions. The show has felt a little uninspired for the past few seasons and the most recent entry saw the departure of co-lead Damian Lewis, who left after the passing of his wife, Helen McCrory in 2021. This has created a show that feels…safer, relative to the wild west that was the first three seasons or so.
Considering that, I'm not sure more Billions is the answer. All the projects are to be overseen by the current showrunners of Billions (Brian Koppelman and David Levien), which is a one-way ticket to fatigue and burnout on their part, which in turn creates a lesser product. Just look at Yellowstone. Seasons four and five of the series have been met with sharp decreases in audience reviews, while their spinoffs have been bestowed with praise. All projects are overseen by Taylor Sheridan, so it's not a crazy assumption to think that he was giving more attention to 1883 and 1923 than the flagship show. Yellowstone continues to expand as well, with rumor now that Matthew McConaughey is to lead his own spinoff once the flagship series comes to an end.
I think the main issue with this plan is that flagship Billions is still going and we don't know where it's going anywhere. The show has swapped out Bobby Axelrod for Michael Prince (Corey Stoll), effectively creating a soft reboot for the show with no end, or closure, in sight. Why should we get excited about these other shows, which have no (seemingly) direct ties to the main show other than producers and title? With the Yellowstone spinoffs, while they were independent of the main show, they still complemented it by serving as backstories for the Dutton family. The Billions spinoffs feel like they're designed to create a brand, to keep the momentum going and to keep the conversation happening. Yellowstone is the most-watched show on cable and its two spinoffs to date have done very well for themselves, with 1923 having Paramount+'s biggest premiere to date (Yellowstone airs on Paramount Network, not Paramount+). So the show dominates and now that Paramount has its hands on Showtime, they very much want to build on that foundation and Billions is perhaps the network's most popular show. They're also doing a prequel series to Dexter, but the franchise is only getting one show, not an overwhelming four (at least not yet).
Going big with four new shows is also quite the swing. Why not just start with one and see where it goes? I'll admit that at least Billions: Miami sounds somewhat interesting, thanks to it being about a completely different world than the primary series, but I couldn't care less about Trillions, Millions just seems like a financial version of HBO's How To Make It In America and London feels like it'll be the most identical to the original, at least on paper. So it's hard to feel excited when most of the pitches seem a bit uninspired, the current show feels directionless while also being a shadow of its former self. But maybe a fresh coat of paint is what the Billions name needs. As it stands, I think charging out the gate with four new shows while the mothership is losing steam sounds more desperate than it does creative.