At a time when the movie industry questions the existence of theatres due to our new viewing habits during the pandemic, the talented American filmmaker David Fincher, that guy who offered us The Social Network (2010), Gone Girl (2014) and Seven (1995), has a very interesting page of cinema history to read to us. Choosing Netflix as a distributor and producer for his new project, Mank, this is perhaps one of the most personal films he ever directed as the script was written by his late father, Jack Fincher, in the early 2000s. We are invited to visit 1930s Hollywood, a time where a few major movie studios had a monopoly on the industry (before Disney showed up and bought everything), while also witnessing the rise of a new star in show business: Orson Welles. David Fincher's efforts with Mank is akin to what Quentin Tarantino did with Once Upon a Time in…Hollywood (2019), meaning it's a deeply personal love letter to the Golden Age of Hollywood. 
Entirely shot in black and white, this is Hollywood in the 1930s. The American economic machine tries to suffer through the impacts of the Great Depression, as do major production studios producing movies like hot bread. This is the true story of Herman J. Mankiewicz, or Mank as his friends call him, (a very fun and charismatic Gary Oldman), who works for MGM (Metro-Goldwyn Mayer studios) as a screenwriter. Swimming in the daily administrative and political battles of that time in order to remain successful, Mank's excentric behaviour and alcoholism will be funny to some, but annoying to others. Pushed out of the Writer's Guild, he'll soon be recruited by a new young kingpin in show business: Orson Welles (Tom Burke, truly great impression). With a broken leg, rested and drunk in the countryside after a car crash, Mank will be tasked with writing the script of Orson's very first feature film. He has 'carte blanche' to deliver the best story possible, one that is…let's say…very inspired by his own personal recollections of the media mogul of that time: William Randolph Hearts (Charles Dance) and his young wife Marion (Amanda Seyfried). His exceptional work is still remembered today, as this is the genius writer who wrote the first draft for what is considered to be the best American movie of all time: Citizen Kane.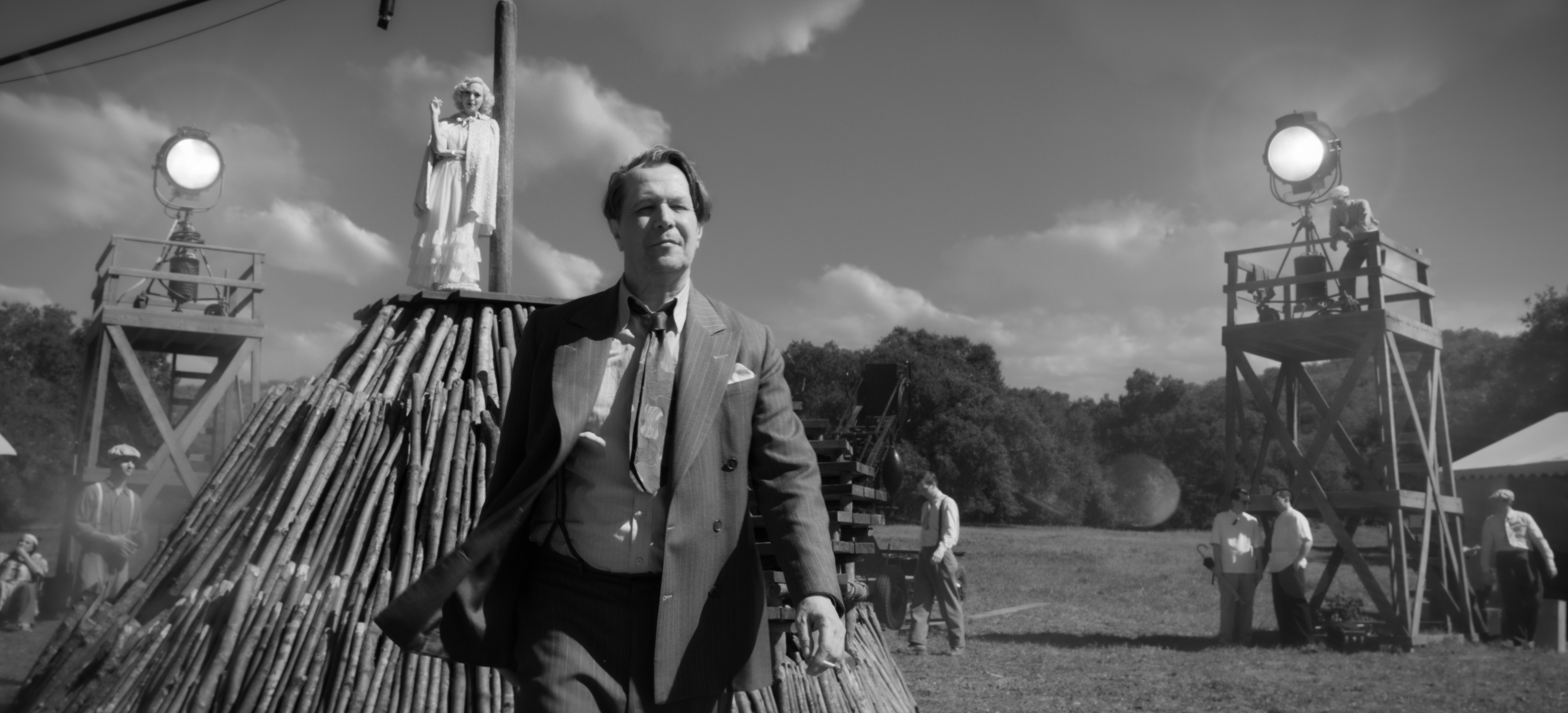 Obviously, Jack and David Fincher's Mank is a biopic, one that can be considered a little too 'niche' for the average cinephile. If the common viewer most definitely did not see Citizen Kane or not many black-and-white movies of the 30s and 40s, Fincher took a gamble by making this movie appropriate for a smaller audience. Since I studied film history at University, it was fine by my standards! First of all, for anyone watching, the movie looks amazing. The 'grainy' black and white frames give us the look and feel of an old film stock of that era, making you actually believe that you are watching a movie that is almost 100 years old. The soft dissolves during the editing process are quite lovely, it's very nostalgic of how movies were made a century ago.
Regarding the story and the narrative, it's fair to say that Mank is a 'slow' picture. This is a biopic on the movie business and creative writing with nothing flamboyant about it, so it might feel dull at times. Although my knowledge of cinema history is not too bad, it's quite easy to get lost in all the anecdotes and business discussions the characters are having, which makes it harder to fully grasp the motion picture from beginning to end. This is definitely a problem for most and this is why Mank will probably never be considered as a modern classic in the age of streaming, it lacks in entertainment and emotions to be mesmerizing.
Apart from the cinematography, what will certainly catch your eye will be the acting. As the main protagonist, Gary Oldman is almost everywhere, chewing the scene with a good dose of humour and gallantry, which makes him an interesting companion in these strange and antique waters. His chemistry with actresses Amanda Seyfried and Lily Collins during their long chats is really good, making the subject of their discussions feel less complicated than it actually is. We have few scenes in his company, but Tom Burke's portrayal of Orson Welles is sooooo good! We remember very well his iconic voice and dominant posture from old movies, the actor really captured it and he passes through like the shark from Jaws; we always talk about him, but we rarely see him, making his appearance so much satisfying.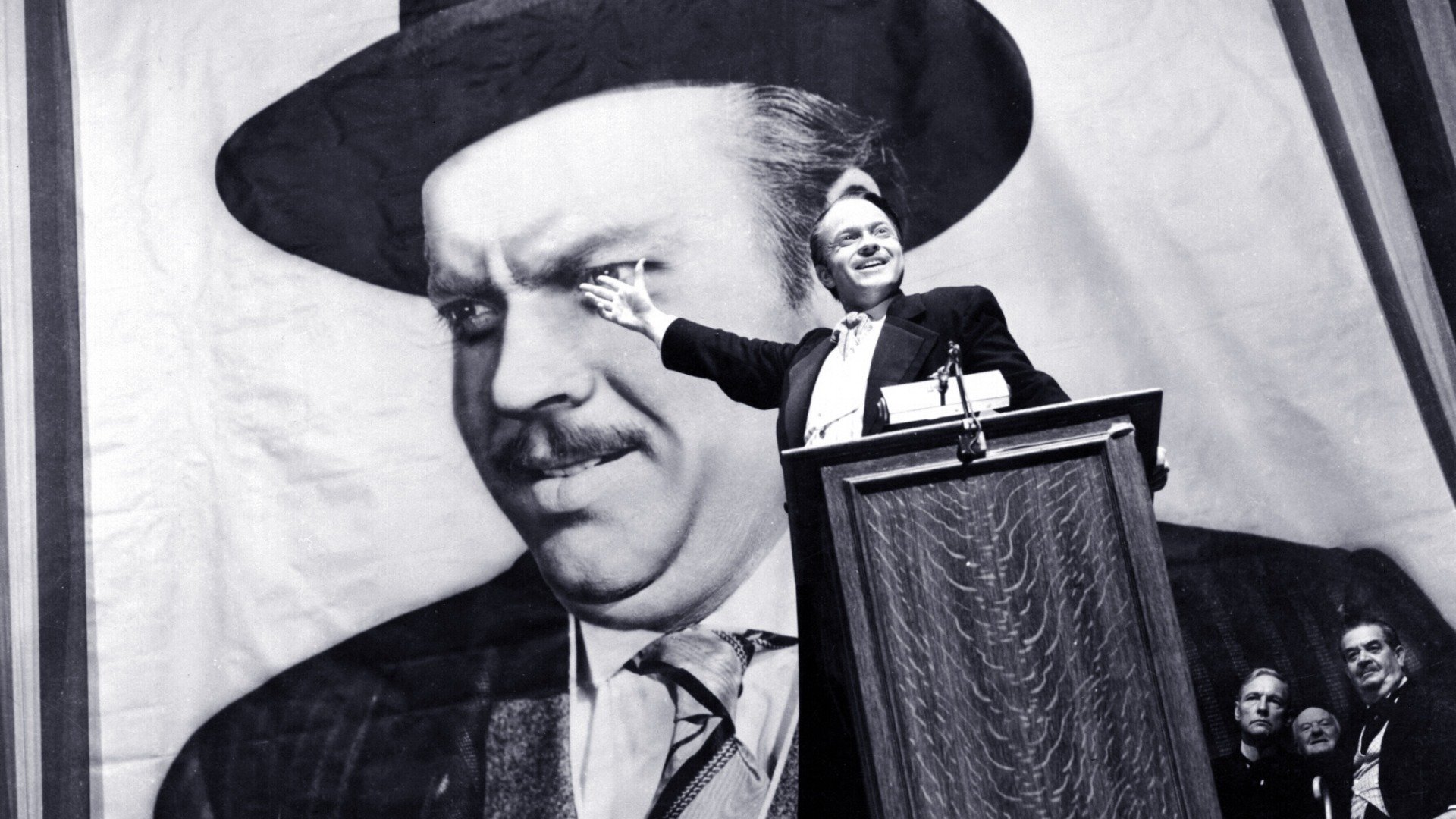 You'll see me coming, I can't say that Mank is David Fincher's best film, as good as it may be for film history junkies (because this is who this movie is dedicated to). However, with the use of black and white and a 'dated' cinematography and editing, we have a taste of a Golden Age Classic. This is inspiring and also a nice gesture to honour cinema during its most flamboyant times. In other words, we can identify this film as a technical experiment more than a captivating story.
Many among you might find this pretty boring and perhaps a little pointless as few things happen, which is totally understandable. That being said, if you feel like stepping out of your comfort zone and getting some culture on cinema, please watch Citizen Kane first, and then watch Mank immediately afterwards. You might learn something and enjoy the experience even more!

My grade: 7.5/10