Warning: This post may contain minor spoilers for any MCU films before No Way Home as well as the Sony-owned Spider franchises.
Going into the cinema for Spider-Man: No Way Home I had mixed expectations. I was a little concerned that it would just be crowd-pleasing and simply finding cheap ways to make fans happy but I was also incredibly excited to see what they were going to do with the characters and how they could integrate the multiverse villains. Although I think the former concern was met more than I'd have wanted, I'm still very happy with how they handled the movie overall.
Performances and Casting
Usually, for Marvel, this is an across-the-board win but unfortunately, I feel like there were a couple week spots in the No Way Home cast. All the 'MCU characters' were great, with Jacob Batalon nailing a lot of comedic moments as usual and Tom Holland continuing his career as my personal favourite Spider-Man. Hannibal Buress's tiny but noticeable role was great and Zendaya of course delivered. I suspect this is an unpopular opinion but Tony Revolori as Flash Thompson was far too present in the film, which steps mostly away from Peter's school life, though I think this is more of a writing issue than anything.
As for the multiverse characters, however, there were some things that didn't quite work as well as they should of. Willem Dafoe, Alfred Molina, and Jamie Foxx did great jobs and Foxx's character redesign was sidestepped lightheartedly enough that I thought it was a great decision. Thomas Haden Church and Rhys Ifans returning as Sandman and The Lizard respectively still feel badly cast although their performances were both better than in their original films.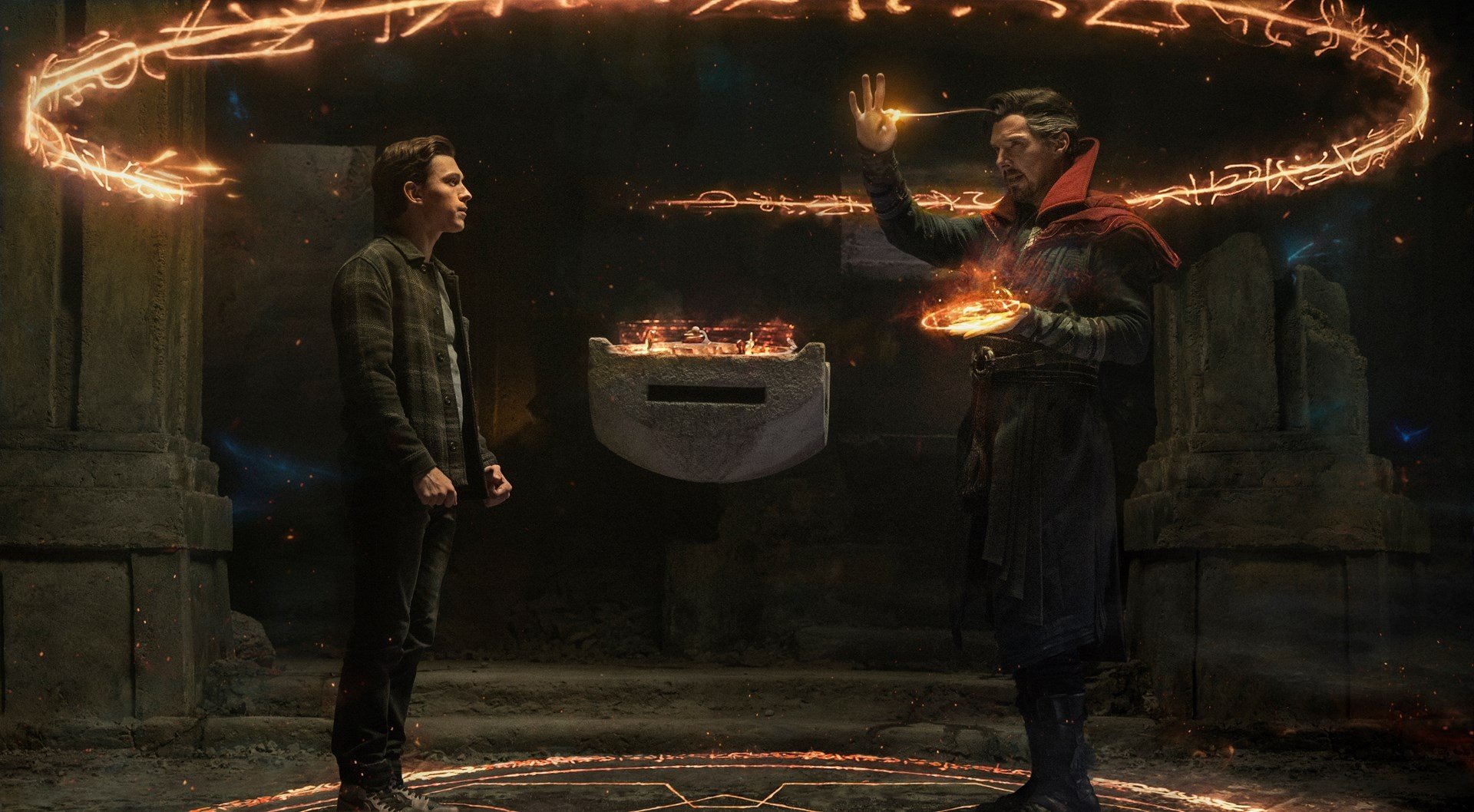 Screenplay and Direction
Written by Chris McKenna and Erik Sommers, the screenplay was mostly great. The first half of the story was completely unexpected for me and all of the characters felt authentic. The emotional plot points hit hard and the jokes were mostly great. There were a couple of moments, however, that felt a little over-rehearsed or plastic. This was mostly in fan-service scenes where all the dialogue felt way too thought over and therefore a lot of the jokes didn't really land so well (though I wouldn't say this detracted from my enjoyment that much).
Jon Watts's direction for the film was great, beginning to end. With him having directed the last two Spider-Man films, it makes sense that it is now completely comfortable but this would have been an easy movie to mess up. Also, one of the most impressive parts of the movie was the fight scenes. The level of spacial complication in them was ridiculously fun and somehow made so it was not too difficult to follow. I'm happy to see he has been attached to direct the upcoming Fantastic Four.
Technicals and Music
Michael Giacchino's score was, as usual, perfect. This is a dream movie to score, with pre-established characters and themes to play with on the massive scope of the MCU and he nailed it. Also, the end credit sequence used a De La Soul song that was nice to see considering how their licensing issues are beginning to clear up and we might see some of their albums and mixtapes coming to streaming this year.
The character design was all great. As previously mentioned, Electro's glow-up was perfect and the rest of the characters were great as usual. It may just be me but Dr. Strange's costume felt cheaper than usual (though that might just be because this was a lighter film than the others he has been in) and The Lizard looked somehow wrong enough that the speaking felt off. Otherwise, I only have positive things to say about hair & makeup, costumes, etc.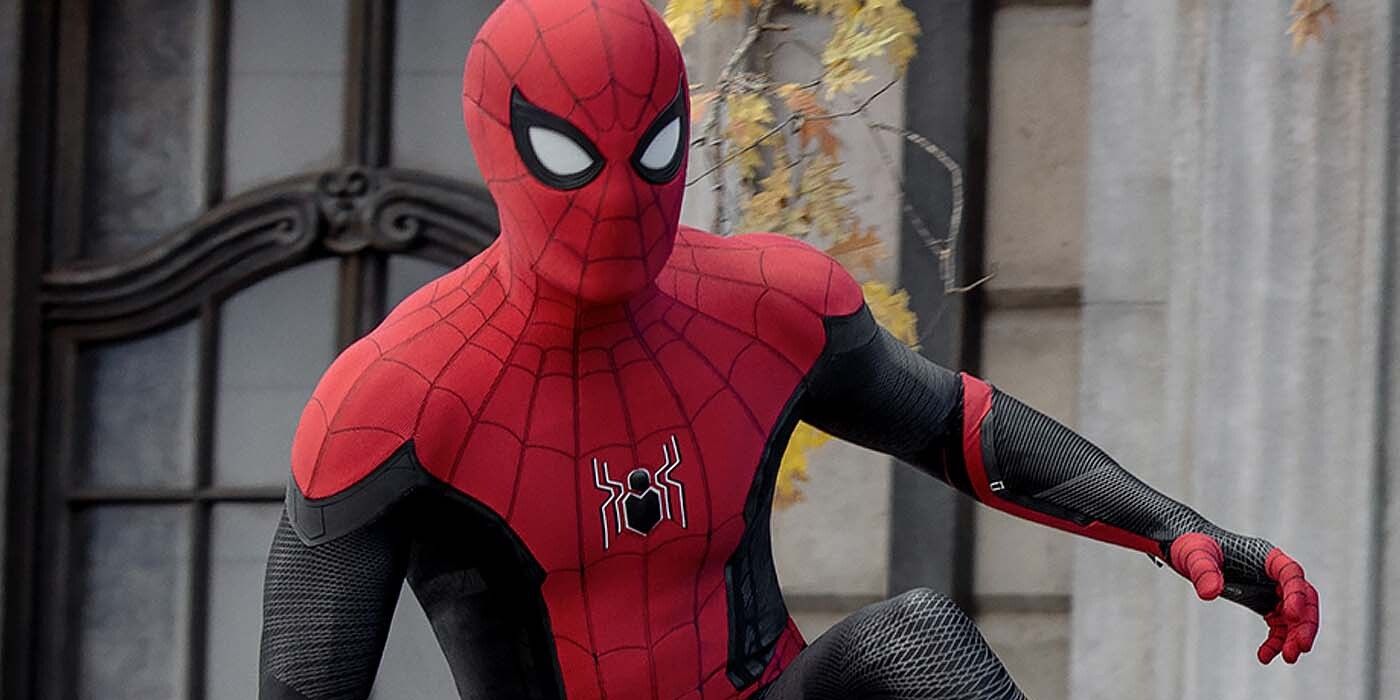 I'm hoping this was a side effect of the pandemic making filming more complicated but a lot of the set design (occasionally shots) just looked cheap. It seemed like a lot the CGI was also way below Marvel's usual standard. The cinematography, however, was amazing. There were three or four shots in the movie that felt like they had been ripped straight out of a comic.
Canon and Tie-Ins
It's already insane that Marvel keeps track of all the films and shows that it has on the run, especially now that they are connecting in smaller timespans. Now that they've brought in multiverse options and apparently set up universe crossovers in Loki, I'm only more impressed. Although the movie inserts the concept cleanly into the MCU, sidestepping a lot of the questionable parts of Sony-owned properties, I'm interested to see where this goes and if they will start to develop multiple timelines or Earths in which the stories operate.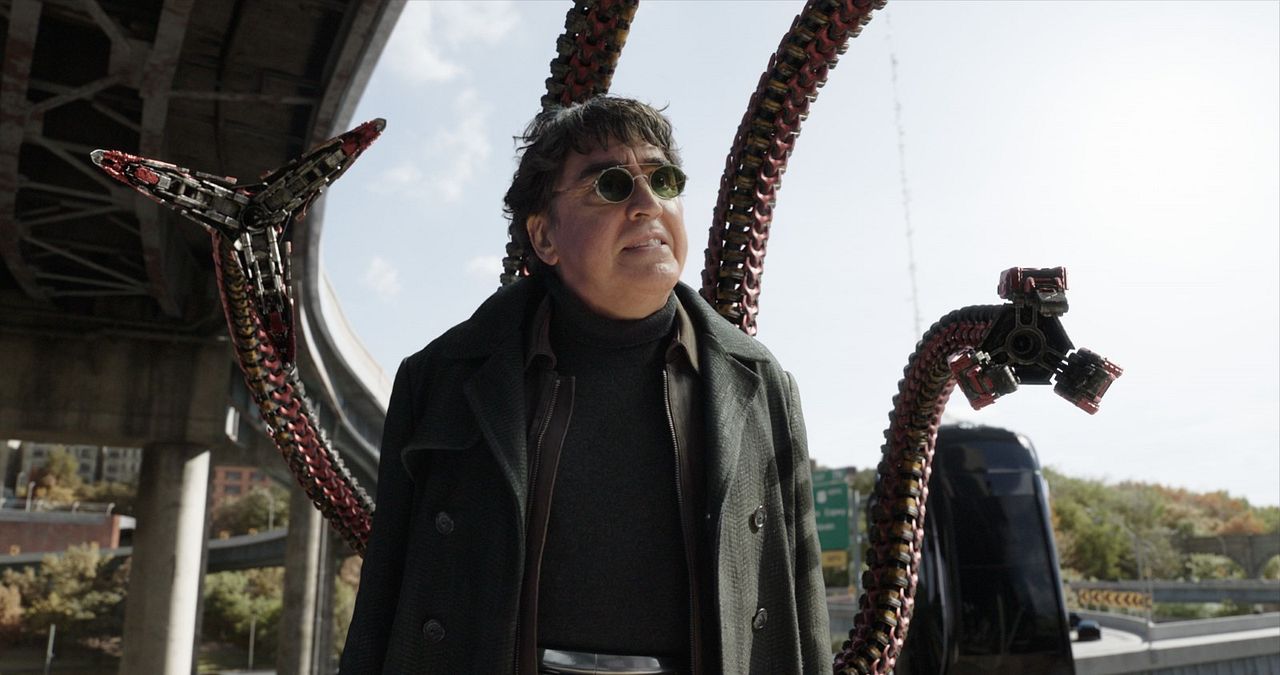 In Summary…
I loved it. Go see it on the big screen and in a cinema as full of Marvel fans as you can. That being said, it is far from a perfect movie – there are lots of points that could have been improved but they didn't take enough away from the experience for me to leave disappointed in any way.
I hope you liked this review and be sure to check out more of our content at ScreenHub Entertainment such as our podcast breaking down Dune and our spoiler-free review of the new season of The Witcher!
With the purchase of your movie ticket through Atom, you'll be supporting ScreenHub Entertainment via affiliate marketing.