Alright, this took a while to watch so here's your delayed review on this surprisingly trendy show.
I wonder if Chris Pratt was getting a little tired of being typecast as "Chris Pratt" because his latest project, The Terminal List, on Prime Video, goes completely against Pratt's usual archetype. This is simultaneously refreshing and frustrating, as Pratt's character stumbles through this uneven but entertaining military thriller that's right at home among Prime's recent offerings of Bosch, Reacher and Jack Ryan.
Pratt stars as James Reece, a Lieutenant Commander in the US Navy SEALs going through something of a hard time. The show opens up with an operation that went horribly wrong and wiped out nearly his entire squadron. Reece is convinced that his squad was set up, but has no evidence proving it. Then, the surviving members of his squad decide to commit suicide, perhaps due to a conspiracy, perhaps due to their trauma of the botched operation. Complicating things further, Reece is suffering from short-term memory loss and confusion, thus making him an unreliable narrator. Did the events overseas happen the way he says they happened or is Reece actually to blame for what's going on? We're left in limbo a bit until Reece's family is killed off early on in the show as well, setting us up for an old fashion revenge thriller as this strong-jawed and stoic military-type plots and executes his plan, all while trying to prove he didn't kill his friends and family with the handicap of not being able to remember details clearly.
Pratt is the furthest thing from Star-Lord in this show and while that's a great change of pace on paper, it's also one of the biggest struggles The Terminal List faces. Reece's quest for revenge is certainly jam-packed full of conspiracy, shifty individuals and plenty of action, all done to the caliber of a Hollywood movie I might add, yet Reece's stoic and monotone delivery makes him something of a blunt object, devoid of personalities. True, if your family was killed by assassins, you may be feeling quite dour, so Pratt's portrayal certainly fits the bill, but he isn't the most interesting lead, and we've had revenge thrillers in the past with compelling leads. Reece just kind of feels like a robot at times, going through the motions of his meticulously plotted revenge quest and executing it while reliving memories of his past life. Again, on paper doesn't sound bad, but I found it hard to connect with Reece, as he kept up a wall that made it hard to relate to him, despite having strong reasons to understand his anger and sorrow.
In contrast to Reece is Ben Edwards, played by Taylor Kitsch. It's not often I'll say this, so seat down, but Kitsch's character is a far more engaging and interesting character than Reece is. Not only that, but Kitsch's performance is much more engaging than Pratt's. Shocker, I know. Kitsch has been criticized in his career for being something of a cardboard box when it comes to his acting, so to one up Chris Pratt in his own show is quite a surprise. I feel Kitsch has been making a name for himself in recent years as the strong co-lead, whether that be in 21 Bridges or Lone Survivor, or strong leads in smaller projects, such as The Defeated or Waco. His roles over the past few years have been in stark contrast to the likes of John Carter and Battleship. Ben is Reece's confident, friend and CIA spook who assists Reece in his quest for revenge. He's both ruthless and cunning, but also exhibits a more lighthearted approach and his character reminded me of his character from Friday Night Lights, but one who would've gone into the military after high school. I know he's not the lead, but I could've gone for more of his character, as his role is significantly smaller than Pratt's.
Constance Wu rounds up the rest of the primary cast as Katie Buranek, a journalist investigating the Reece murders. She initially believes Reece to be guilty of his crimes, but after the evidence starts to pile up and she digs further into the conspiracy, she begins to work with him to uncover the truth, which in turn puts a target on her back, both from law enforcement out to get Reece, who believe him to be guilty of murdering his family and squad, and from shadowy figures. She's definitely the most intriguing character on the show and one we can relate to the most, as she's both the civilian character and the one who emphasizes and aids Reece to gather information. She's a wartime journalist, so she's no stranger to violence, but she's never had the violence come directed at her for doing her job, it's always been an observation, so I found that an interesting angle.
The show has gotten mixed reviews and it's been interesting to watch the conversation around it unfold, as politics and personal bias have taken root heavily in the show. Some critics call it a right-wing male fantasy, but fans of the series and non-mainstream press seem to be loving it. I'll leave all of that at the door, but I will say that aside from Pratt's performance, which was something of a detriment to the show, is that Prime once again packed the season with lengthy episodes, all running around an hour except for the premiere, which was an hour and a half. I think eight 48-minute episodes would've been better for a crisper runtime, or a six-episode run in total. In fact, this could have probably been a movie if I'm being honest about it, as pacing is a big issue that the show faced.
The first episode, which was directed by Antoine Fuqua (whose also an executive producer on the series), suffers the most from this. Ninety minutes just to set the stage is far too long and is the episode that feels most like a slog. Thankfully, the series does pick up from there thanks to the shorter runtimes and better pacing, but I still think the episodes are too long, which is something I commented on in my Reacher review. The action is pretty solid, the story is overall interesting and there's some good supporting performances from the likes of Sean Gunn and Jai Courtney (of all people, who would've thought) in villainous roles.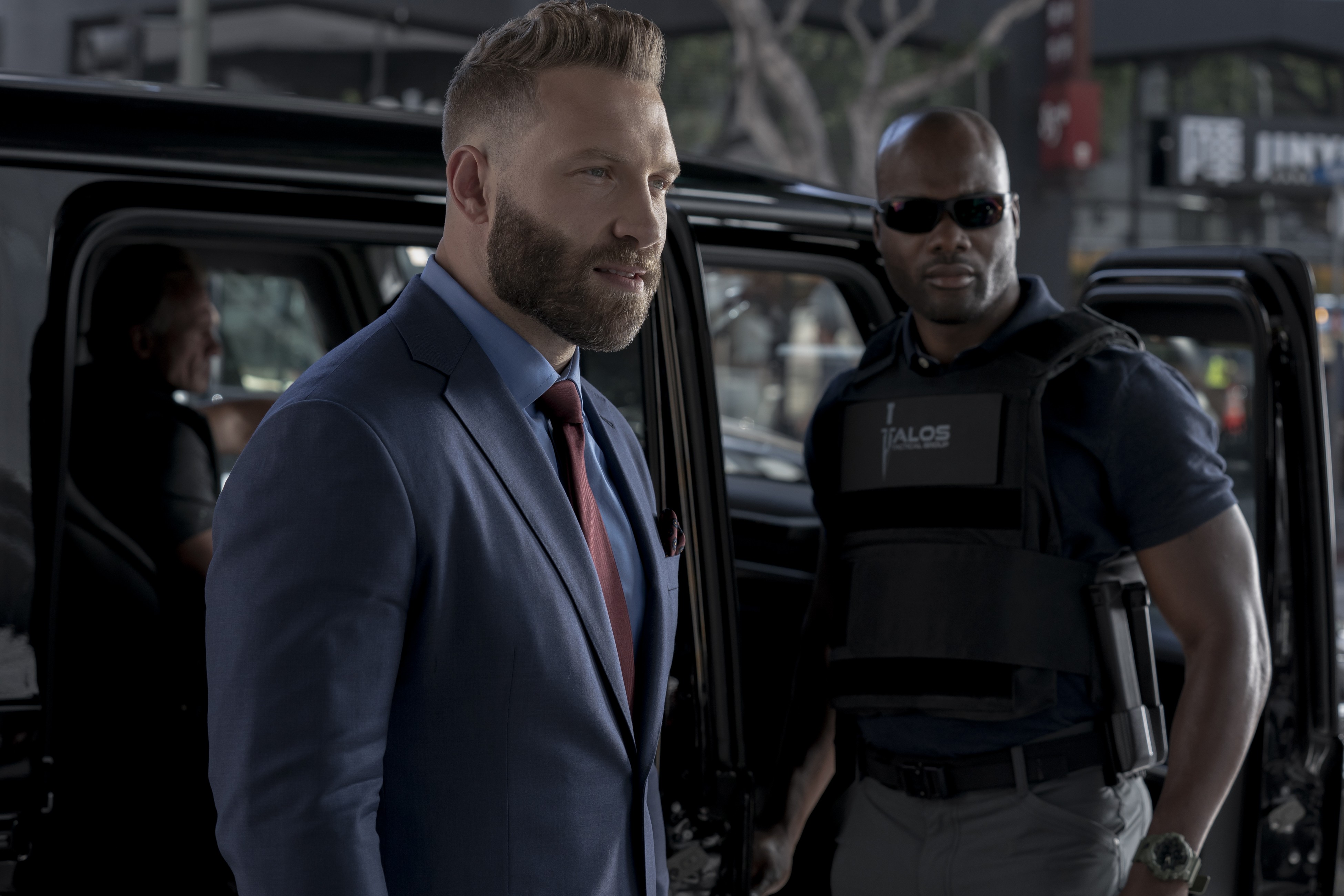 In the end, The Terminal List isn't as bad as people say it is, nor is it exceptional. It likes somewhere in the middle, with words like decent and not-bad being good ways to describe this military revenge series. It drags far too often and could have likely been a solid two-and-a-half-hour feature film. But if you like Prime's line of "dad shows", then you'll probably still enjoy it, but it's definitely weaker when compared to the likes of Bosch and Reacher.