FINALLY, it is New Comic Book Week again and, as always, the comic companies did not disappoint. The stories and art in this week's new comics bring a sense of legacy, while also offering something you have truly never seen before. Every week, I will bring you comics I have read, comics I have enjoyed, and comics I believe you should NOT miss out on. Let's jump right into the good stuff!
DC
Since DC releases first, let's start with them. I couldn't pick just one this week, so here are two new comics that changed my perspective on DC. It has truly blown my (already shattered) mind how imaginative the current slate of DC comic creators are.
Harley Quinn – The Real Sidekicks of New Gotham Special #1 
This will be Jimmy Mosqueda, Alexis Quasarano, and Connor Shin's debut comic, but they aren't straying too far from what they know. All of them were writers on the HBO Max animated series Harley Quin. Tee Franklin, however, is a very familiar face in the comic book world having written her massively successful graphic novel Bingo Love over at Image Comics.
In The Real Sidekicks of New Gotham, each of the four writers takes a fan-favorite supporting character and gives them their own hilarious story. Each character feels more alive than ever, and the humor is eye-watering. Fans of the show will absolutely need this in their collection, whether they are a fan of comics or not. 
Superman: Warworld Apocolypse#1
Written by Phillip Kennedy Johnson and
Art by Max Raynor, Miguel Mendonça, Will Conrad, and Brandon Peterson.
If you have not been reading Johnson's Action Comics run recently you HAVE to go back and read this arc. It'll likely be the most action-packed and jaw-dropping sci-fi/fantasy space odyssey you have ever read. You can feel Johnson's love of Edgar Rice Burroughs and his John Carter of Mars work. There is a lot of Burroughs' influence in this epic space fantasy. 
The story up to now has followed Clark Kent/Superman and a rag-tag group of other heroes to Warworld. Superman has decided to help free the world from the planet's ruler, and longtime DC villain, Mongul. In trying to free the people of Warworld, Clark lost his powers and was captured. 
This comic is the final story in this epic tale. It's the conclusion to Clark's capture, imprisonment, rebellion, and ultimate battle. Don't be afraid to just get this one issue if you haven't read the previous books before. It is extremely easy to understand the scope of the story and Johnson explains the ins and outs of what has happened in a way that won't leave you feeling lost. This story is also a great jumping-on point to understand the future of Clark's story in the DC world because after this he returns home to Earth. 
Marvel
Well, if I had to pick two comics for DC this week,  then it didn't feel right leaving Marvel with just one. So I felt compelled to pick two, and these will undoubtedly bring readers new and old into the Marvel comics universe. So buckle up comic readers!
Amazing Fantasy #1000
Jonathan Hickman, Dan Slott, Neil Gaiman, Kurt Busiek, Ho Che Anderson, Rainbow Rowell, Armando Ianucci, and Anthony Falcone.
Art by Giuseppe Camuncoli, Jim Cheung, Marco Checchetto, Olivier Coipel, Ryan Stegman, Steve McNiven, Terry Dodson, Todd Nauck
Now, there haven't been one thousand issues of Amazing Fantasy. What is being celebrated is the 60th anniversary of Amazing Fantasy #15, the first appearance of Spider-Man! This issue, and its comic celebrity creative team, bring a true tribute to the legacy and character of Spider-Man. The stories in this issue bring together action, adventure, love, and hope. Hope for not only Peter Parker but his supporting cast of characters as well. This issue is a must-read this week, even if you have never picked up a Spider-Man comic in your life, this issue will get you hooked on the web-slinger and you'll be wanting more.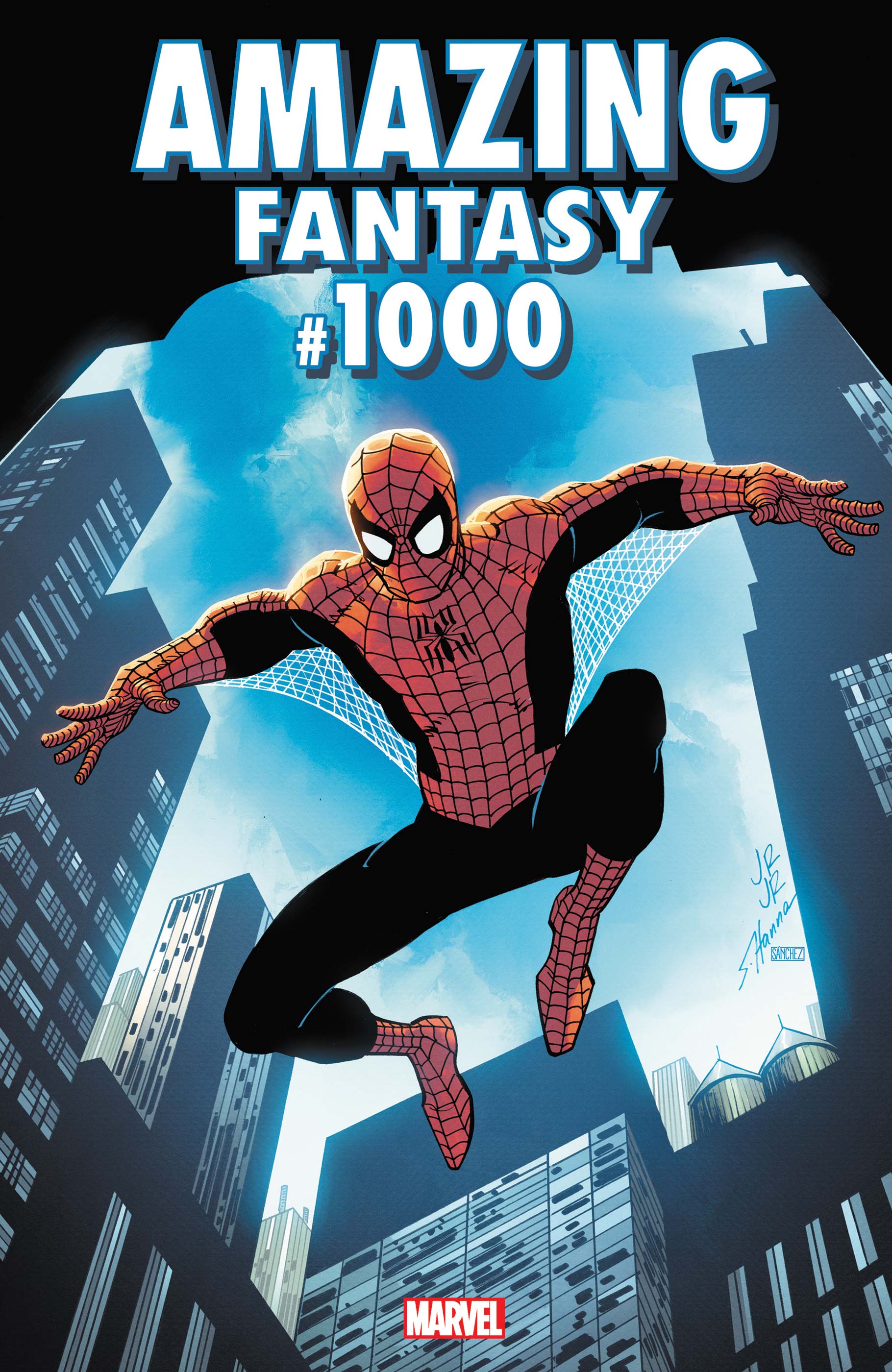 Thunderbolts #1
This new series brings together a lot of heroes we haven't seen in a while. They come together to defend New York City from problems that came from the fallout of Devil's Reign. Heroes like Hawkeye and Spectrum (Monica Rambeau) are charged with leading this team, but can they all find common ground in time?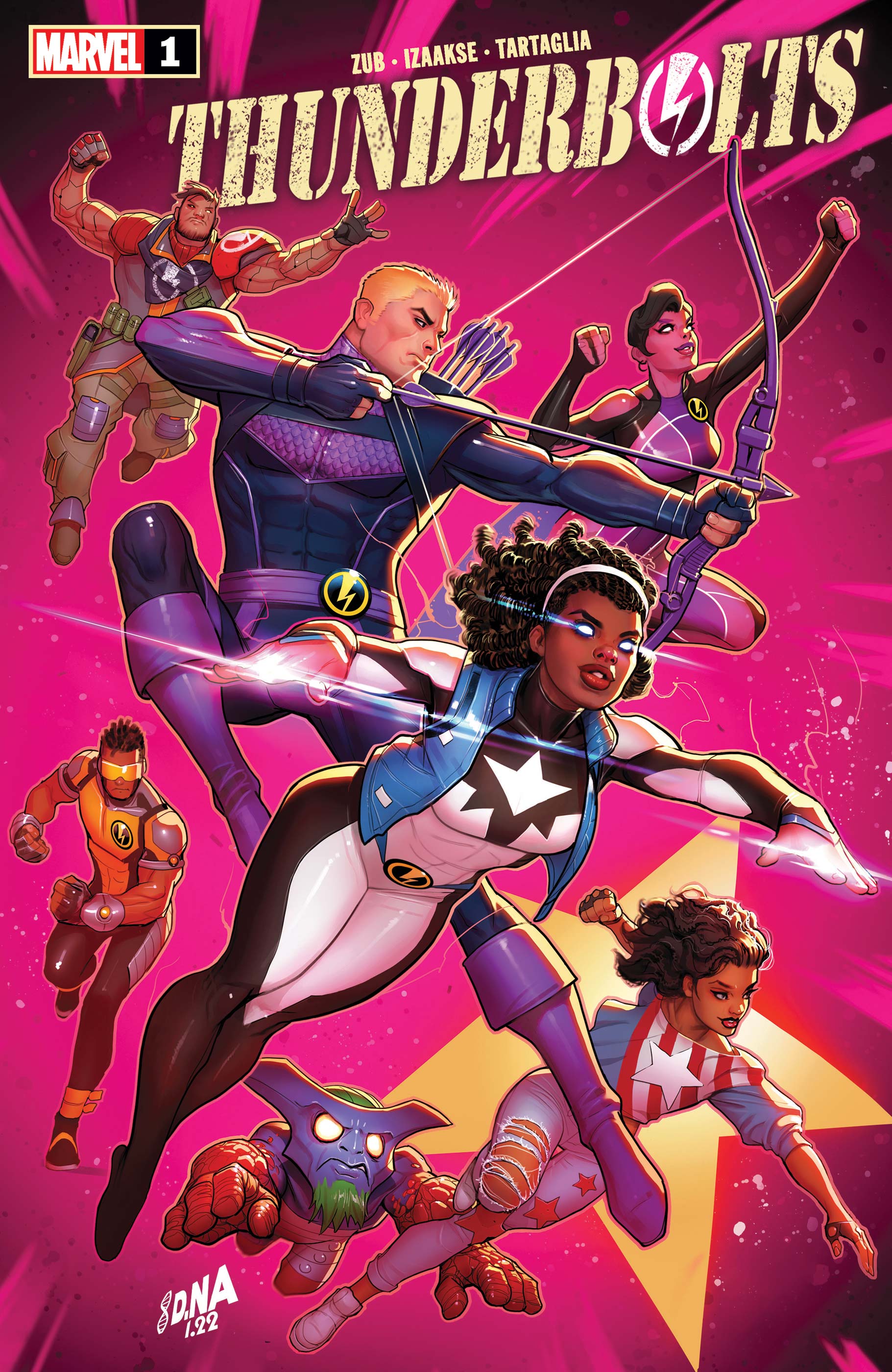 Jim Zub is no stranger to Marvel or the Thunderbolts team, having written a Thunderbolts series in 2016. This premier issue feels like Zub knows these characters, and what a Thunderbolts team is really about. 
Independent Comics
Power Rangers Unlimited: The Death Ranger #1
What Boom Studios has been doing with their Power Ranger properties has been nothing but spectacular. They could have easily just lived off the nostalgia of the Power Rangers and phoned in their comics, but no. Boom Studios has put so much time and effort into picking the right creative teams and putting a bunch of money and publicity behind them and it shows in these books.  
In this issue, we are introduced to the Omega Rangers, the greatest team of rangers to ever live. But one of their own is seduced by a darkness that could never be beaten… death. This comic is the first appearance of the new Death Ranger and his creation will have massive ramifications in the Rangers universe as a whole.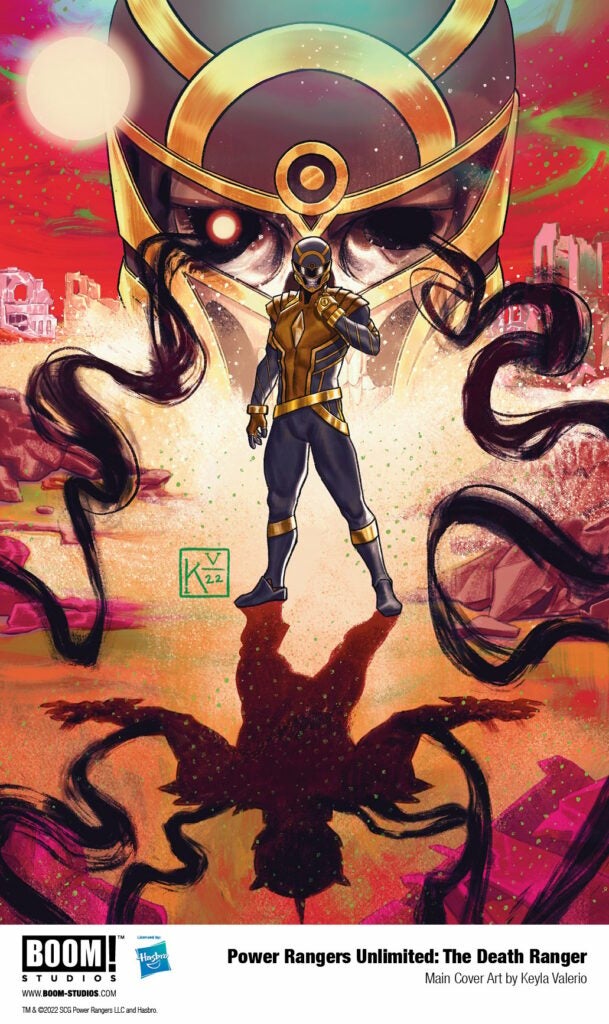 New readers to this series will have no problem jumping in with this issue. It is an independent story from the main run but will connect later in issue 100. This means if you enjoy this issue, you can jump right into the Power Ranger universe of comics without any problems at all. 
As always, go out and support your local comic book store, where you can find all these and much more!