House of the Dragon just concluded its debut season and overall, I'm very content with what was on offer. That's a huge relief, as season eight of Game of Thrones was a little rough around the edges. I'm firmly in the school of thought that most of season eight's character beats made sense, but that the season rushed through them, resulting in major moments not feeling earned. Dany's torching of King's Landing and Jon's subsequent killing of her felt like it should have been at least half a season. Couple this with author George R.R. Martin's continually missing his deadlines for the sixth book in the A Song of Ice and Fire book series, The Winds of Winter, and one can see how a fan might have been feeling a little jaded as of late.
But House of the Dragon was a light in the darkness of a fandom that had lost its spark. There was a time when the masses watched Game of Thrones with firey anticipation, the latest deaths taking over social media and the continued topic of conversation amongst friends and colleagues. When season eight went out on a bit of a whimper, the conversation kind of died with it. I own the five main titles in A Song of Ice and Fire and have read them all, but didn't feel the need to open up my copies of A Knight of the Seven Kingdoms, which is about Ser Duncan and Egg, or Fire and Blood, which is the sourcebook for House of the Dragon.
Despite having some issues with pacing (namely the time jumps) and some questionable CGI/VFX that look oddly weaker than anything on display in Game of Thrones, House of the Dragon recaptured my interest in this franchise thanks to its emphasis on character and worldbuilding. As I anticipate the second season of the show, which will sadly not hit HBO Max until 2024, I find myself craving more information about the world, something that I didn't experience in the final season of Thrones. That ending, coupled with Martin's slow writing, actually doused a lot of the hype that was built up over the years.
But now I want to soak it all in. House of the Dragon, unlike Game of Thrones, focuses on one family and how their problems affected everyone. But as the show demonstrates, the problems don't just happen overnight and are instilled over generations, building upon the foundations of history that Martin has meticulously created over the course of a few supplemental materials.
Fire and Blood, as I promised in my review of the finale of House of the Dragon, is first on my to-do list and is currently being read. It chronicles the Targaryen dynasty from Aegon the Conqueror until the end of the Dance of Dragons. The hardcover and trade editions come with black and white artwork inside. A second volume is expected, but only after Martin finishes The Winds of Winter, and will likely cover the conquest of Dorne, the Blackfyre Rebellion and the unification of the Seven Kingdoms. Upon reexamining the Blackfyre Rebellion and the Targaryens before writing this article, I thought of a theory about Brendyn Rivers aka Lord Bloodraven, the legitimized bastard of King Aegon IV Targaryan. I might do an article on this, as it could be more important than I initially realized and it's something the show didn't explore, but it ties into the Three-eyed-raven/crow.
Hopefully, we can get Winds of Winter sooner than later so we can get the second volume of this text, which is written as an in-universe textbook, "written" by Archmaester Gyldayn. Supplementing this history is The Rise of the Dragon, a coffee table-style book that offers the same history, albeit condensed, but with jaw-dropping coloured illustrations. It does come with a hefty price tag however,($60USD, 79.99CAD, £40.00) and considering the material is the same as Fire and Blood, I'm not sure I would justify the expense in 2022. For a similar price (it was cheaper), one would be better off picking up The World of Ice and Fire, which is more of a broader history of Westeros, complete with many illustrated pages and something I'm likely to add to my library.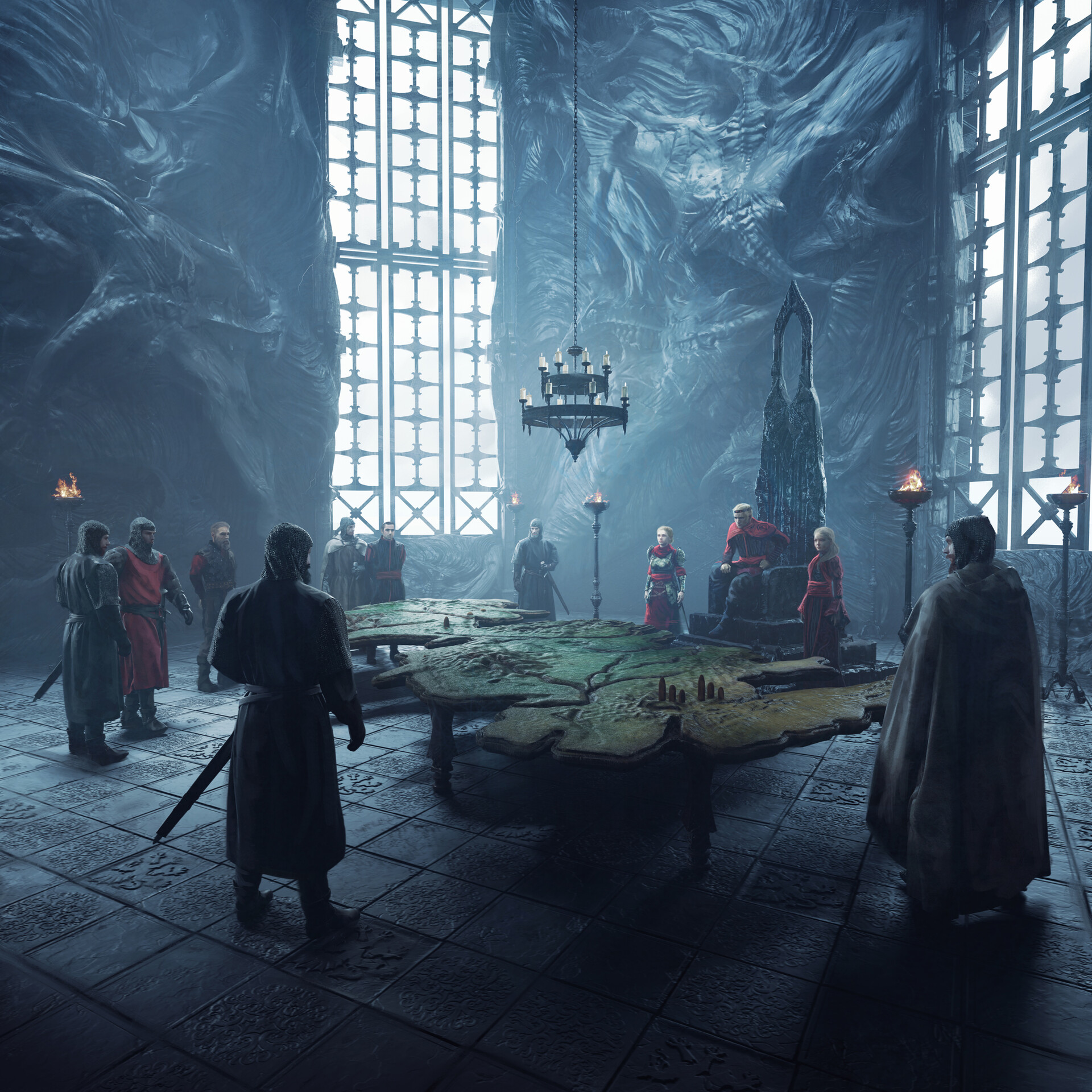 After I finish Fire and Blood, I'll jump into A Knight of the Seven Kingdoms, which is a collection of novellas about Ser Duncan the Tall (Brienne's grandfather) and his companion, "Egg", originally released as The Tales of Dunk and Egg. I already know who Egg is, so I won't mention that here, but the stories take place largely before or during the Blackfyre Rebellion, a major event that takes place before Robert's Rebellion. This particular story is being considered as a new show on HBO, so don't go sleeping on it. If you'd rather not read it, in the traditional sense, there's also graphic novel adaptations of these stories out there as well.
Did House of the Dragon renew your interest in Martin's work? If so, what will you be doing until season two? Let us know in the comments!